Y
ay!!! Aren't you glad that it's friday already? Well, I am! My hubby & I had purchased a food voucher from
everyday.com
a few weeks ago and we're planning to use them tonight. It's for a couple steamboat set at this new restaurant near my place. So yay!! a new place to try out! :D Will let you guys know how it turns out later, k! ;)
Right now, let's get into our yummy post for today -
T.G.I.F.
- short for
"Thank God It's Friday"
which perfectly described how i feel right now! I don't think I need to further explain on T.G.I.F because it is [already] a well-known casual western dining restaurant in Malaysia. Those who are staying in Malaysia should have been to T.G.I.F, for at least once. But if you're among the minorities who have not been to T.G.I.F, you might want consider going one of these days, and why not today? Afterall, it's T.G.I. Friday's! :)
Well, hope you guys had enjoyed the photos! Wishing all of you an enjoyable Friday and Happy Friday, peeps!
Post for: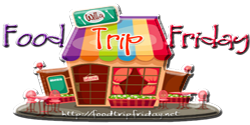 First Commenter...(+/-)