M
e and my hubby, we loves
Thai food
, especially Tom Yam. We have never fail to try out any
Tom Yam
that we see on the way. And this time round, it's at 19 USJ City Mall.
Actually, we've tried their food long ago, when the restaurant was newly opened. The dishes were not bad, like their cashew nut chicken and fried belacan kangkung. Since we have tried those dishes before, we decided to try something else this time.
Tom Yam Gung @ RM11.80/ small
Rating: 3.5/5
This is really spicy! Yummy for those who can take spiciness.
Belacan Fried Rice @ RM9.80/ small
Rating: 1/5
Too much of kicap, no belacan taste at all.
Kampong Fried Rice @ RM8.80/ small
Rating: 1/5
Too much of kicap, no fried anchovies taste. Not much differences from Belacan Fried Rice. Both tasted bland. My hubby reluctantly finished his fried rice. But me, being a fussy eater, ate only a few spoonful. Yeah, it was that bad!
Pormtip Thai
And who say changes are good? Sometimes, it is better to stick to the foods that you are familiar with. But on second thought, if you don't take the risk, how would you know where to get good food next time!
Happy FTF and FF! Hv a great weekend, everyone!
LOCATION
Lot G-03, Ground Floor,
The 19 USJ City Mall,
Persiaran Kewajipan,
47620 Subang Jaya,
Selangor
MAP (+/-)
Post for: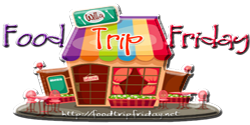 First Commenter...(+/-)