R
emember that I told you guys about the new place that me & my hubby were going to try
last week
. Well, this is it. Like many other new steamboat restaurant, Pot Luck served each person with an individual hot pot to cook their food in. The uniqueness of this restaurant is their seating arrangement whereby you can either choose to sit on the floor with low table or the normal 'table & chair' seating.
I love its interior. It is simple, modern and most important of all, it is clean. Too bad that the ingredients were not fresh. If not, we would consider to dine here again. They should change their food supplier to upgrade the food quality.
Thankfully, we've bought this cheap deal from
everyday.com
. For the above, except the drinks, we've only paid
RM19.70
. It's a good buy, because we were able to try out a new eatery place without spending much.
Post for: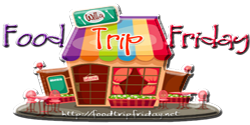 First Commenter...(+/-)