I
lurvee Tom Yam! In the past, I've tried cooking
Tom Yam
to the taste that we've tried in Bangkok and finally, after a few attempts, I was able to achieved the similar
Tom Yam
taste. That was cooking from scratch, of course!
Now, with the new
Mamee Chef Tom Yam Instant Noodle
, I am able to enjoy Tom Yam in minutes! It was lurvee at first taste! And definitely one of the best instant noodle - tom yam flavor I've ever tried.
One pack of 5 packets @ RM5.99

Extra ingredients for the extra kicks!
Don't worry about not having the extra ingredients. The instant noodle comes with a small packet of dried shrimps and vege which is enough to satisfy your appetite.



Yummy~licious Tom Yam Noodle
Rating : 4/5
(Comparing with other Tom Yam Instant Noodles)
Subtle creamy tom yam taste with springy noodle... yumm...
Happy Friday, peeps!
Post for: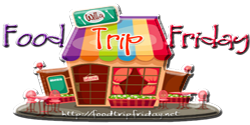 First Commenter...(+/-)