P
an Mee
is one of the most popular
Malaysian hawker foods
around, which has now grown into restaurants. Even tho' the dried version is more popularized but I still preferred the typical soupy version. It has been some times back since I last make my
Pan Mee
, I think the last one was 4 years ago.
Yeah, quite a while back, right!
For me, the
key ingredient
to a good pan mee is the
Sweet Leaf
. If I cannot get sweet leaf, I will not make pan mee. Sweet leaf is rather hard to get in my neighboring hypermarket/ supermarket. Usually I can only get it from the wet market
(which I hardly go now because of my kids)
.
...RedTick Online
is selling sweet leaf...
RedTick
is also available
at SetiaWalk, Puchong...
So, when I discovered that
RedTick Online
is selling sweet leaf, I was ecstatic. Now, I can easily get sweet leaf with just a few clicks away whenever pan mee craving kicks in. A sidenote about
RedTick Supermarket
, it is also available in physical store at
SetiaWalk, Puchong
. But nowadays I would prefer to order online and have my groceries delivered to me.
Sweet leaf
or '
Sayur Manis
' is also known as '
Shu Chai Yip
'
(Potato Leaf)
in Cantonese and scientifically known as
Sauropus androgynus
. If you are buying this from wet market, you will find it in long branches like shown in above photo. But if you are buying from hypermarket/ supermarket, you may sometimes find them folded and packed nicely into individual clear plastic bag.
Over the years, I've tried numerous recipes and ratios of flour to water. I would say that the most successful recipe is this time. It is
smooth
,
soft
and
pliable
. You can stretch the dough out
as thin as a paper
without breaking it. And when eating them, just 'slurp' the hand-torn noodle and it will simply glide through your throat, straight to your tummy. Yumm...
Homemade Sambal Chilli
A good pan mee wouldn't be complete without a sambal chilli. So this time round, I make my own sambal chilli.
It was a perfect match!
It goes so well with my pan mee. My recipe below is enough to make about half cup of chilli. You may keep any leftover in the fridge and use it later, for noodles or in your cooking.
What makes me really happy was seeing my 3 years old daughter finished up the whole bowl including the meat mixture and sweet leaf down to the soup, all clean within 15 minutes. The thing is, usually she doesn't like pan mee when we ordered outside. This gives me a great satisfaction, as a home chef mom!

PAN MEE/ MEE HOON KUEH (HAND-TORN NOODLE SOUP) WITH SAMBAL CHILLI
Prep Time :
3 hours
Cook Time :
5 mins (per bowl)
Total Time :
+/- 3 hours 5 mins
Serves :
3 - 4 pax
Ingredients:
1 1/2 cups dried anchovies, heads and guts removed
3 pcs thick slices ginger
2 - 3 cloves garlic, smashed
2.5ℓ water
300g sweet leaves
Noodle Dough
2 cups plain flour
1 tsp salt
2 tsp vegetable oil
1/2 egg, lightly beaten
1/2 cup warm water
Meat Mixture
1 clove garlic, minced
150g minced pork
3 pcs fresh shiitake mushrooms, thin slices
1 pc
black fungus/ mok yue
, soaked and cut into thin strips
1 Tbsp oyster sauce
1/2 Tbsp light soy sauce
1/2 tsp dark soy sauce
1/4 tsp sugar
1/8 white pepper
A dash of
monosodium glutamate
1/2 cup water
Topping - Fried Anchovies
1/2 cup dried anchovies, heads and guts removed
Sambal Chilli
10 pcs dried chilli, soaked
3 pcs red chilli, deseeded
3 cloves garlic
4 shallots
2 Tbsp dried shrimps, soaked
1/2 Tbsp
shrimp paste/ belachan
(about 1.5cm x 1.5cm)
1/4 tsp salt
1/4 tsp sugar
1/3 cup vegetable oil
1/4 - 1/2 cup water
(more or less up to your preferred consistency)
1 Tbsp
limau kasturi
juice
Directions:
1. Wash the anchovies for both soup and topping, under running tap water a few times. Drain in a colander and leave to air-dry for few hours.
Sambal Chilli
2. Roughly chop all the ingredients and blend into fine paste. In a hot wok, pour about a 1/3 cup of vegetable oil. Add the blended chilli paste, salt and sugar. Stir to cook until the chilli paste is cooked. You will see the chilli will begin to separate from the oil. Add in water and continue to cook until it has slightly evaporated. Dish up and stir in a tablespoon of limau kasturi juice. Set aside until needed.
Noodle Dough
3. In a big mixing bowl, using a wooden spatula or sturdy spatula, mix well the flour and salt first. Then add in vegetable oil and stir to combine, follow by egg and water. Using your hand, knead to form a dough.
(The wall of the mixing bowl should not have any residue of flour sticking on it.)
4. Transfer the dough onto a lightly floured surface and knead until it becomes a smooth dough. Cover and let it rest for an hour before using it.
Soup Base
5. In a thick-bottomed pot, sauté garlic and ginger until fragrant. Add in more oil and stir-fry the anchovies until light golden. Add in water and bring to a boil. Once boiled, reduce the heat and continue to simmer for approx. 30 - 45 minutes.
Topping - Fried Anchovies
6. Heat oil in a wok, deep fried the anchovies until golden brown. Dish up and set aside.
Meat Mixture
7. In a wok, sauté garlic until fragrant. Add in the minced pork and stir-fry until 80% cooked. Add in mushroom, black fungus, seasonings and water. Cook until the pork and mushrooms are cooked, and the liquid is mostly evaporated. Dish up and set aside.
Cook Your Pan Mee
8. Divide the dough into 4 balls. Use a ball of dough for one serving.
9. In a small pot, add in approx. 1 1/2 cup of soup and a handful of sweet leaf. Bring to a boil. Once boiled, reduce to medium low and add in your hand-torn noodles, piece by piece. To tear the dough, simply pinch and tear it from the ball of dough. Stir the soup twice or thrice throughout the process. Cook until all noodles are cooked.
10. Pour the noodles into a bowl and add a spoonful of meat mixture the fried anchovies on top. Serve with the sambal chilli and enjoy hot!
Notes:
● I find that using the whole egg would make the noodle too eggy, hence the weird measurement of 1/2 egg. To get the 1/2 egg: Break an egg into a bowl and whisk well to combine, then divide half. To avoid wastage, the other half of the unused egg can be used in your pan mee later. Just pour it in the (individual) soup to make Pan Mee with Egg.
● To make into noodle strands, you may do so after Step 3.
● You may chill the leftover dough and use it the next day.
● For a more flavorful soup, you may add pork bones or soya beans.
● To ensure crispy anchovies, make sure that the anchovies are mostly dried up and the oil is hot.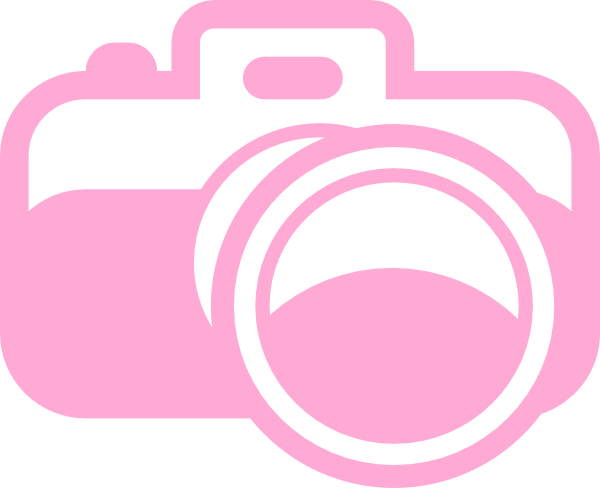 #msyummyliciousrecipe
Make this recipe? Don't forget to snap a photo of it and tag
#msyummyliciousrecipe
on social media! I would love to see them! Enjoy my recipe!


First Commenter...(+/-)