M
y hubby & I just had instant noodles feast for dinner. Unlike the experience we had with
INA Instant Noodle - Oriental Seafood
yesterday; thank goodness, today was way better. A lot way better! And i have to say these are among the top list in our instant noodles category.
My hubby had the XO Sauce Seafood Flavour while i had the Roasted Beef Flavour. We added some crab sticks and sausages for extra bites. Both our picks were yummy~licious! Noodles were springy and the soups were flavourful. This time, we are so proud of our buys!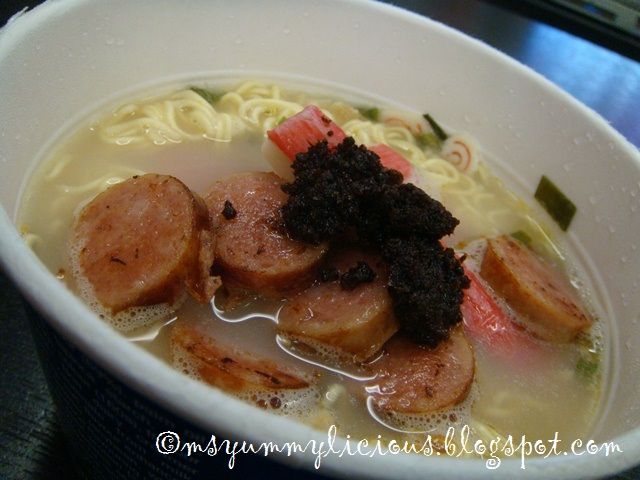 XO Sauce Seafood Flavour @ RM5.90/ bowl
For those who do not know, XO Sauce is made of roughly chopped dried scallops, dried fish, and shrimp and cooked with chili peppers, onions, garlic, and oil. It was once a prestigious concoction used in chinese cuisine, but now you can find it in supermarkets as premade sauce.
Next time you do your groceries, remember to pick some of these home. You'll love them!

First Commenter...+/-