Y
esterday, the 3rd of Aug, was our
1st Marriage Anniversary
. We went to Amaree Hot Pot at Subang Avenue for dinner. It was easy for us to choose the venue for this special day because 2 weeks ago we've bought
RM60 cash voucher at 50% off
from
Groupon Malaysia
. It's really a good deal! And we are very happy to came across this offer. On top of that, tomyam is one of our favourite dish. So yeah, we've decided back then to use it on our special day.
Amaree serves authentic Thai cuisine and Thai steamboat in a contemporary setting. If you opted to have Thai Steamboat, there are few combos you can choose from. Each combo is perfect for 2 pax. But if you're a big eater like us, there are also additional sides you can order.
For us, we've ordered a combo plus 2 sides, and a dessert to ends with. It was a satisfying dinner. We've also enjoyed both companionship under such a quiet and comfortable ambiance.
Post for: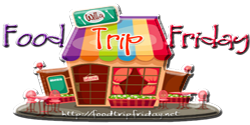 First Commenter...(+/-)