B
eing able to successfully fried
Duck Egg Char Kuey Teow
last time with compliments from my hubby, I was very confident that I could pass with flying colors in frying this
Char Kueh Kak
.
But it was a total disappointment!
I am not sure where went wrong. Was it the chai poh? Because the chai poh is not fragrant? Or was it because I am not using lard or lard oil? Or maybe it was the seasoning? Hmmm....I should try adding sugar to it in the future.
However, I was
happy with my steamed rice cake
. It is not very mushy nor very hard. Just the right texture for Char Kueh Kak.
I will share my recipe here. You may refer to this recipe to make your rice cake. For me, I will refer back to this recipe for my future improvisation. And if you print this recipe, you will only be able to see the rice cake recipe.
(Note: My mom said it was nice. So i guessed it is still ok but just not the same as eaten outside.)
Differences between Fried Rice Cake and Fried Radish Cake
'Someone'
(not my hubby)
asked me, "Aren't this call Lobak Kou/ Fried Radish Cake?"
Well, you see, there was once long time ago, this Lobak Kou seller used to make this dish with radish, hence peoples called this Lobak Kou. But later, he omitted the radish because those who are on Chinese medication cannot enjoy this yummy delicacy
(Radish is a BIG NO NO for those on Chinese medication)
and his customers were happy with this change. It has been then, his Lobak Kou converted to Char Kueh Kak.
Lobak Kou is softer and has more ingredients, where else Char Kueh Kak is firmer but still soft to bite and has fewer ingredients ~ usually it is just chai poh, bean sprouts and eggs.

FRIED RICE CAKE (CHAR KUEH KAK)
(Rice Cake Recipe adapted from
Minty's Kitchen
;
Fried style adapted from my
Duck Egg Char Kuey Teow
Recipe)
Prep Time :
20 mins + 15 mins
Cook Time :
35 mins + 30 mins
Total Time :
55 mins + 45 mins
Serves :
5 - 6 pax
Ingredients:
For Rice Cake
220g rice flour
4 tbsp cornflour
2 tbsp wheat starch
1 cup cold water
2 1/2 cup boiling water
2 tbsp oil
1 tsp salt
For Fried Rice Cake
(per serving)
2 tbsp vegetable oil
1 1/2 tbsp seasoning mix
1 tsp chopped garlic
1 tbsp
chai poh/ preserved salted turnip
(rinsed and drained)
A handful of bean sprouts
1-2 stalks chives
(cut into 4cm length)
3-4 pcs prawns, shelled
(optional)
1 cup rice cake cubes
1 egg
Seasoning Mix: (Combine in a small bowl)
3 Tbsp dark soy sauce
6 Tbsp light soy sauce
2 Tbsp
fish sauce
4 Tbsp water
Directions:
You will need a 9" square pan; greased with vegetable oil.
RICE CAKE
1. Place a greased pan on the steaming rack with enough water underneath. Start boiling the water on high heat.
(so that by the time you are done with the batter, your steaming rack is ready for steaming.)
2. In a mixing bowl, combine rice flour, cornflour, wheat starch and salt. Using a spatula, stir in cold water and mix well. You will have crumbles of dough. Then stir in oil.
3. Gently pour boiling water into the crumbling dough and mix until it becomes a smooth batter.
4. Pour the batter into the preheated pan over boiling water and steam for 35 mins or until cooked.
5. Leave to cool thoroughly before cutting the rice cake into cubes or your desired size.
FRIED RICE CAKE
1. In a wok, heat around three tablespoons of oil on high heat. Add in all the rice cake cubes and approx. 4-5 tablespoons of seasoning mix. Stir-fry untill all the rice cake cubes are well coated with the seasoning mix, approx. a minute. Dish out and leave aside.
(per serving)
2. In a wok, heat two tablespoons of oil on high heat. Add in chai poh, follow by garlic and fry till fragrant. Add in prawn and fry till partial cooked. Make a well in the center, add roughly a tablespoon of oil. Break an egg in the well and spread it with your cooking spatula. Add a cup of the pre-fried rice cake cubes and chives on the egg. Stir in the seasoning and give it a few good toss, then add a handful of bean sprouts. Continue to stir-fry for another 20-30 secs. Dish out and serve immediately.
Notes:
● Please read my post
(above)
on my comment about this fried rice cake. The purpose of this recipe is for sharing the Rice Cake recipe ONLY and the rest are for my future improvisation. Thank you! :)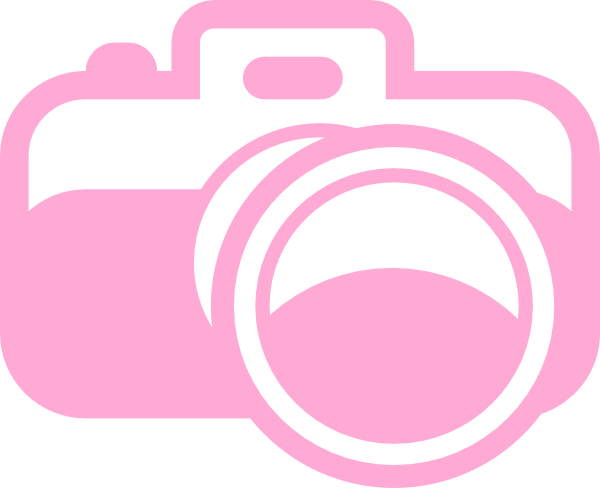 #msyummyliciousrecipe
Make this recipe? Don't forget to snap a photo of it and tag
#msyummyliciousrecipe
on social media! I would love to see them! Enjoy my recipe!


First Commenter...(+/-)