S
ince we already had an early birthday bash for our prince charming the weekend before his birthday, we thought of just buying him a cupcake on his exact birthday which was on a weekday. But his sister insisted to have a
BIRTHDAY CAKE
. She said,
"Birthday must have birthday cake!"
Hence the impromptu decision to make this
steamed chocolate birthday cake with chocolate ganache
on the birthday morning itself.
Steamed Moist Chocolate Cake with Chocolate Ganache
"Tadaa!! A Yummylicious Choco Cake with Colourful Sprinkles"

You can enjoy this cake either cold
or
at room temperature. When eaten
right from the fridge
, this cake tasted like
mudcake
- really
dense
,
moist
and
chocolatey
.
When it is eaten at
room temperature
, it is
soft
,
moist
and
chocolatey
. We love it either way! My hubby, he doesn't like to eat chocolate cake but he is giving two thumbs up for this cake. Definitely a keeper!
Well, I must thank my daughter for her persistence. Finally, I've tried this steamed cake recipe which I've been saving for so long. It was a perfect occasion to make this
yummylicious
steamed chocolate cake!
My 3 years old daughter referred her brother as
"My Baby"
or
"My Baby Boy"
. She's always protecting her baby brother whenever I scolded him. She would stand in between us and say, "
Don't scold my baby!
", and then gives her baby brother a kiss on his head. It always melts my heart to see my daughter protecting her baby brother like that, but then, who's spoiling the baby now, huh?
This photo was taken when my son was only a few days old and the Sister has already shown her amazing sisterly love towards her newborn baby brother. The bonding between them comes naturally and grow stronger with each day passes by. When either one of them cry or laugh, the other will follow. Sometimes, they will laugh like two hyenas for no particular reason. Their movements are literally contagious, within themselves.
I couldn't believe how fast time flies! He was born just on the borderline at 37 weeks. If a day earlier, he would be known as a preemie. He was such a tiny little baby. But look at him now! A year later and he has grown so much! No matter what he is doing
(except crying)
, it's always a joy watching him.
In this photo, the Sister is feeding the birthday cake to her baby brother. His sister would feed him with whatever food she was eating (with my permission of course), and it is one of the way she shows her love towards her baby brother. Love both of them to the moon and back!
[08 Apr 2017]
Making this steamed moist choco cake for my daughter's 4th birthday as requested by herself. Added some crushed peanuts all around, it was a perfect combination with the chocolatey cake!
For an even more chocolatey cake, I've added extra chocolate ganache in between the two layers. YUm..yum...

STEAMED MOIST CHOCOLATE CAKE WITH CHOCOLATE GANACHE
(Recipe adapted from
The Domestic Goddess Wannabe
)
Prep Time :
25 mins
Cook Time :
35 mins
Total Time :
1 hour
Makes :
8 - 10 slices
Ingredients:
180g butter
200g caster sugar
200ml full cream evaporated milk
2 eggs, lightly beaten with fork
100g plain flour
50g cocoa powder
1/2 tsp baking powder
1/2 tsp baking soda
1/2 tsp vanilla extract
1/8 tsp salt
For the ganache
100ml milk
350g semi-sweet chocolate, broken into small pieces
Directions:
You will need an 8" round cake tin, greased and lined with baking sheet/ grease-proof paper.
1. In a thick-bottomed saucepan, add butter, sugar and evaporated milk. Using low heat, stir until sugar melted. Let it cool slightly.
2. Add the lightly beaten egg and vanilla extract into the cool buttery mixture and stir to combine.
3. In a mixing bowl, sift in all the dry ingredients. Add the buttery mixture into the dry ingredients and stir well to combine.
4. Pour batter into the prepared lined cake tin. Lift the cake tin approx. 10cm from counter top and drop it on the counter top to remove large air bubbles. Repeat 2 - 3 times.
5. Steam for 35 - 55 minutes, or until skewer comes out clean. Let the cake cool completely before removing it from the cake tin.
For the ganache
6. In a thick-bottomed saucepan, heat the milk until about to come to a boil. You will notice small bubbles forming at the edges. Off the heat.
7. Add in the chocolate picess and stir until you get a smooth chocolate ganache. Pour the ganache onto the cake in a circular motion to coat the cake evenly.
8. Serve cold or room temperature.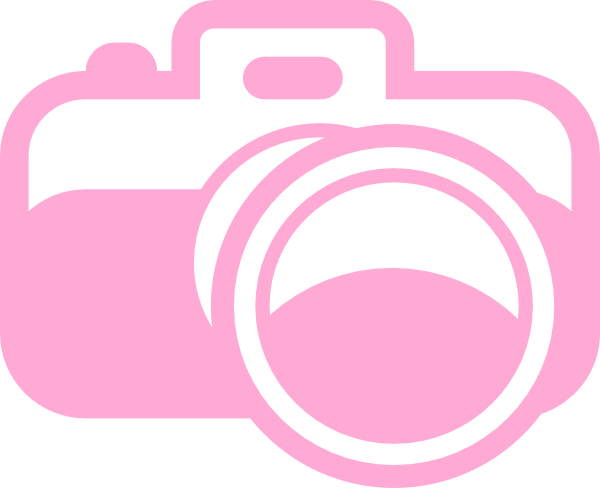 #msyummyliciousrecipe
Make this recipe? Don't forget to snap a photo of it and tag
#msyummyliciousrecipe
on social media! I would love to see them! Enjoy my recipe!

Notes for my
Julie & Miguel...
Both of you are our treasures, our gems! Remember to love one another and forgive each others. Do not keep things in your heart, talk to each others and solve the problem together!

First Commenter...(+/-)