M
y hubby and I love eating dim sum. Whenever our craving attacks (if it's at midnight), we would head down to Jalan Ipoh, Kuala Lumpur with our best buddies. Along Jalan Ipoh, you will find a few dim sum restaurants and one of it that we often patron is Dai Sum Yun Restaurant. It's not because this restaurant is particularly delicious, but simply because this restaurant is located further down the road, so it's not as packed as the rest.
Dai SamYun Restaurant
His favourite : Yam Puff with Char-Siew Filling

Her favourite : Har Kow/ Shrimp Dumpling

Their Specialty : Pow with double filling (Pandan Lotus and Red Bean)
Dai Sam Yun opens from 6.45pm onwards till 10am. So, next time if you feel like eating some dim sum, you can try coming here.
LOCATION
No. 455,Batu 3,
Jalan Ipoh,
Kuala Lumpur,
Wilayah Persekutuan, 51200
TEL : 012-379 7672
BUSINESS HOUR
Daily: 6:45 pm - 10:00 am
Close on Wednesdays
MAP (+/-)
Post for: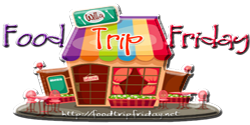 First Commenter...(+/-)