T
he next thing that i wanna share with you guys on my Bandung trip is a colorful pretty~licious edible souvenir from my old bestie,
Trinity
. It is actually a set of 10 colorfully painted steamed buns in different types of fruity shapes.
According to Trin,
Andy Yang Pastry
in which this souveneir was bought, is a very famous pastry shop in Bandung. Thanks to her, i managed to taste something from this shop. My first thought when i saw these pretty~licious was,
"Oh my!! These are so cute and pretty! Can these really be eaten?"
Well, of coz, when i ate these buns, i've peeled off the outer skin first. After all, too much of coloring will do you no good to your health, rite! :)
'Bakpao Buah-Buahan' / Fruity Steamed Bun
Filling: Green Bean Paste, Pandan Flavor Paste & Red Bean Paste
Have a wonderful weekend, everyone!
LOCATION
Jl. Dalem Kaum 74
Bandung 40251
Indonesia
Tel: (022) 4230 819, (022) 4239 877

EMAIL
sales@andyyangpastry.com

Post for: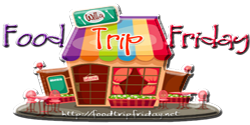 First TWO Commenters...(+/-)