M
y children love to eat fishes, especially my princess! Be it steamed or deep fried, she can literally finishes a whole fish by herself.
(Well, a whole fish here means 800g or less per fish)
Meanwhile on the other side..., my hubby is a little... hmm.. no, i meant is
VERY finicky
about fishes. He cannot takes even a tiny weeny smell of fishy smell, he would reject the whole dish!
(But more shares for the kids! Haha...)
That is why I must be very careful when I handle the fishes.
But also because of his high expectation, I was trained to cook
'fishy smell'-FREE
fish dishes. First, I learn how to choose a fresh fish by looking at the
eyes of the fish
. If it is
clear
, then it is fresh. The clearer, the fresher! If the eyes has gone very blur, don't buy that, no matter how hard you try to clear off the fishy smell, there will still be a strong stench. And
don't buy those fishes with bruises
on its body, it may be a sign of stress during the struggle of getting caught. This can affect the quality of the fish.
Secondly,
clean the fish
thoroughly. Washed out everything from its cavity and head. There will be a blood line on its back bone. Pierce through the membrane and wash out the blood line. Don't leave any blood streaks, it will caused a fishy smell when it's cooked.
Thirdly, marinate the fish with
a pinch of salt and white pepper
powder. Just a pinch for both sides will do. Don't put too much of salt because we wanted to taste the sweet freshness of the fish, not a salted fish.
Lastly, before putting to steam, stuff
spring onions and ginger slices
in its cavity, top and bottom of the fish.
And that's it! With the 4 points above, I am sure you will never go wrong with this recipe. Happy cooking!

CHINESE STYLE STEAMED FISH
Prep Time :
20 mins
Cook Time :
8 mins
Total Time :
28 mins
Serves :
3 - 4 pax
Ingredients:
1 pc talapia fish/ your preferred fish
(800g)
1 stalk spring onion, halves in length
8 slices ginger
A pinch of salt and white pepper
Sauce
(Combine in a small bowl)
2 Tbsp soy sauce
1 Tbsp fish sauce
2 tsp sugar
2 Tbsp hot water
(*)
Topping
1 stalk spring onion, finely shredded
1cm ginger, thin strips
A handful of coriander
2 Tbsp peanut oil/ your preferred oil
Directions:
1. For even cooking, score the thickest part of the fish, making 2-3 deep cuts on its flesh down to the bone.
(Be careful not to cut through the bone.)
2. Lightly season the fish with a pinch of salt and white pepper, and marinate for 5 -10 minutes.
3. Insert a slice of ginger in each incisions
(**)
and stuff its cavity with half stalk of spring onion and few ginger slices. Then use the remaining half stalk of spring onion as a base, together with a few ginger slices. Place the fish on the base and top with ginger slices again, the head and tail. Steam on high heat for 8-10 mins, depending on the size of your fish.
4. While the fish is steaming, get ready the sauce and hot oil.
5. When the fish is cooked, transfer the fish to a new plate. Garnish with fresh ginger strips, coriander and shredded spring onions. Pour the hot oil on top of the garnish in few batches, making a sizzle sound each time. Lastly pour the sauce mixture around the fish and serve immediately.
Notes:
(*)
If you are keeping the fish water which is the water accumulated on the plate while steaming, you may omit adding water to the sauce mixture. I find that fish water is good to use when your fish is really fresh and you've cleaned it thoroughly.
(But because I have a fussy hubby who can detect even a 0.01% of fishy smell, I rather discard the fish water.)
(**)
For the bottom side of the fish, you can cut the ginger slices vertically halves before insert into the incisions. Because it is facing down on the plate, using a whole ginger slice might be too big.
● For better timing, usually i steam the fish for 7 mins 15 secs. After 7 mins 15 secs, i'll off the heat and let it sit in the wok, untouched. The residual heat will continue to cook the fish. And at this time, I will work on my sauce and hot oil. It takes less than a minute to get 2 Tbsp of oil to sizzling hot. But if you are making this dish for the first time, it is better to prepare everything in advance.
● If you are using a bigger fish, ie 1.2kg and above, you may use a chopstick under the fish for even heat circulation.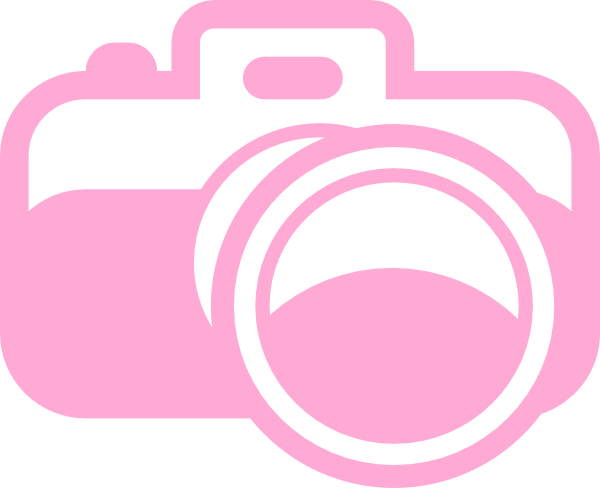 #msyummyliciousrecipe
Make this recipe? Don't forget to snap a photo of it and tag
#msyummyliciousrecipe
on social media! I would love to see them! Enjoy my recipe!


First Commenter...(+/-)