...I am able
to be back blogging
and I can't wait to catch up
with you
all...
H
ello Everyone! After 2 years of hibernation, Ms.Yummy~licious is finally
Back
for good!!! I am superb excited because I've missed blogging and my blogger friends so so much. Finally I am able to be back blogging and I can't wait to catch up with you all. And if you've noticed, this time I am back with a new domain name :
www.msyummylicious.asia
Isn't it glamorous with the ending
.asia
?
Haha... Actually I was left with no choice but to use another domain name because I did not renew the old
.com
domain. When I wanted to re-purchase my old domain, it said it was already taken. (ouch!
)
At first, I was really heartbroken and I did not know what to do. Does this means I have to start a new blog again? Can I use a new domain with my old blog? How about intense Debate? I've so many uncertainties. Thankfully I've got my blogger friends which I still keep in touch via FB. I quickly poured out to them, namely LJ, Marzie & Yoko in our group chat. It was already late midnight and LJ was so sweet to reply me right away. After her replies, I was still very heartbroken because I can't continue with my old domain. But at least I know what I should do.
The next day, I do all the clearing up and tidying of links & pictures, followed by purchasing my new domain name and re-register my site the very next day. My hubby did contributed to the new Yummy~licious. He agreed with me on the .asia instead of others .net, .co. or .club. which has fastened the purchasing process.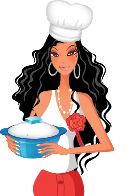 Then again LJ came to the rescue. She helped me to set the new domain name with my blogger platform. I would really like to thank LJ for her swift rescues. If not, I would still be stuck with the server thingy. Thank you, LJ!
And I would also like to thank Marzie & Yoko for their continuous supports. Thank you, ladies! You guys are the BEST!!
Of coz, there are still things that I need to rectify but I'll do it as I blog along. So peoples, please stay tuned for more exciting food posts! Ms.Yummylicious is Back!!

First Commenter...(+/-)