Y
es, this is yet another great deal we've purchased from the deal sites, and this time it is from
JackCow
. For only
RM28.80
per pax, we got our individual serving of
6 Course Chinese Meal
. Good for us, the foods were yummy~licious too!
Great price, great food, great ambience, everyting were just perfect! Oh, wait...no, except for their parking! Their in-house parking were limited. We have to parked at the nearby shop lots which were opposite the restaurant with two roads in different traffics in the middle. Conveniently, there is a pedestrian bridge just in front of the restaurant. So, crossing the road is not a problem. You just got to find a parking space.
Dry Scallop Steam Chicken Soup
Rating: 4/5
Generous use on ingredients when double boiling this soup. It's certainly one of the most flavorful soup i've ever tasted!
Crispy Roasted Sa Tin Chicken
Rating: 4/5
Stir Fried Assorted Vegetables with Garlic
Rating: 4/5
Thin slices of lotus root, sweet peas, broccoli and celery stir fried till perfection. It's crunchy with just the enough of seasoning.
Abalone, Mushroom & Tofu
Rating: 4/5
Golden Sun Fried Rice
Rating: 5/5
Chinese Herbal Jelly
Rating: 4/5
If you are like me, who doesn't like the bitterness in the original version of this herbal jelly, then you will love this herbal jelly from Golden Sun. With just a hint of bitterness, this jelly is simply healthy~licious!
Comfortable and clean environment with good service.
LOCATION
Lot 35604,
Jalan Kuchai Lama,
Kuala Lumpur,
Wilayah Persekutuan, 58200
TEL : 03 - 7982 6155
Golden Sun
on Facebook
MAP (+/-)
Post for: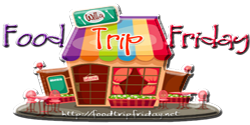 First Commenter...(+/-)